Our Patient – Paweł Borsucki – ambassador of social campaigni #wnowymksztalcie
People with obesity have always attracted the attention and gaze of society. Unfair stereotypes of obesity, reproduced for generations, have hurt people with the disease and perpetuated the myth that obesity is a cosmetic defect.
For years, the medical community has been trying to change the perception of obesity by educating that obesity is a disease. Currently, one in four Poles is obese, and 700,000 Poles suffer from morbid obesity.
Obesity should be treated as any disease – not on its own, but under the supervision of doctors. Well-chosen methods of treatment of obesity, give a chance for lasting results.
Unfortunately, patients with obesity often remain alone in the process of struggling with the disease, which leads to poor methods of shedding weight, resulting in the opposite effect. Further consequences are worsening of the disease and often accompanying depression.
Therefore, out of concern for patients, an educational social campaign "In the New Shape" was created
– supporting the treatment of obesity. Created for all those who have decided to re-shape their lives and return to an optimal weight. The campaign is co-created by doctors, scientists dealing with obesity and people who are active in patient associations and help to get rid of unwanted kilograms.
A website was created as part of the campaign, which contains essential information for patients on treatment, diet, the importance of psychotherapy, support from loved ones, causes and consequences of obesity.
The site also includes a practical map of obesity treatment centers, facts and myths about obesity, patients' stories, and many other useful information to help you decide about obesity treatment.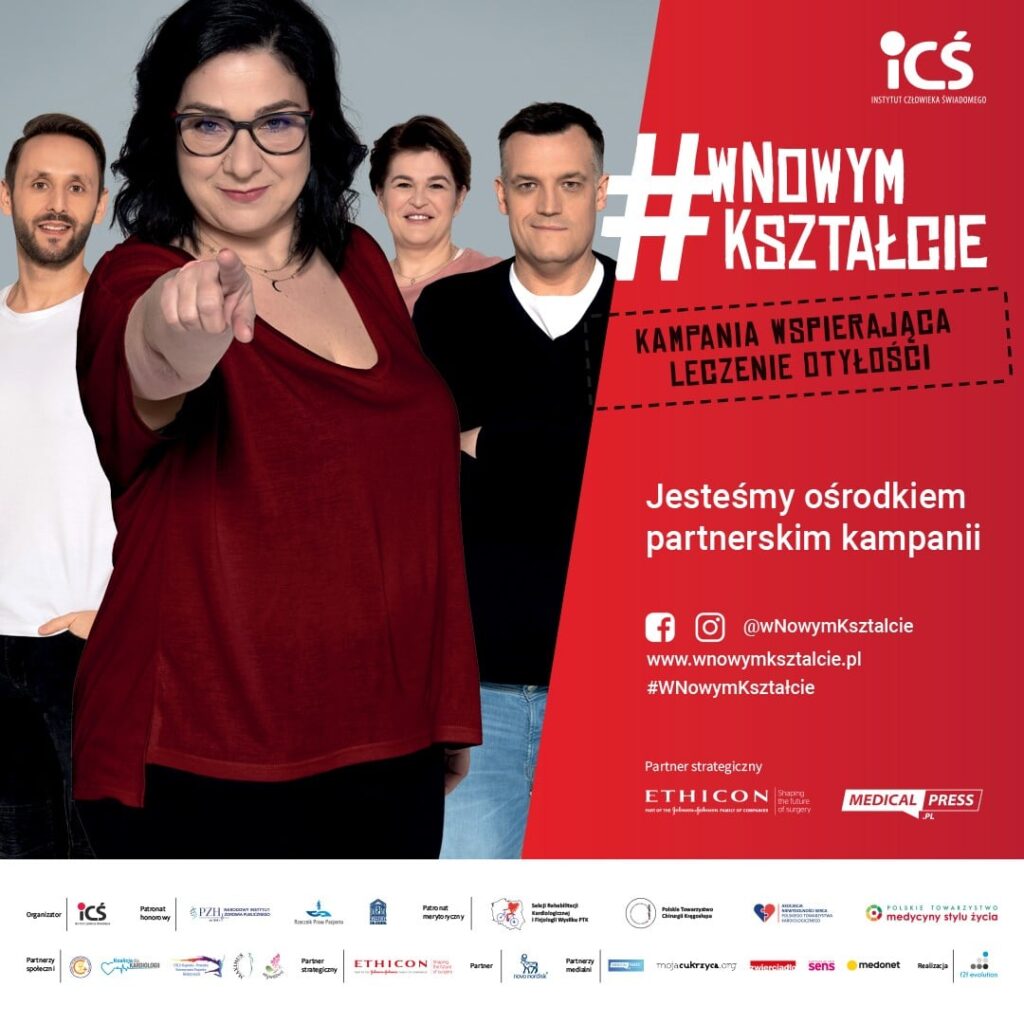 On our part, we would like to thank Mr. Pawel Borsucki for his kind words about our Bariatric and Metabolic Surgery Center KCM Clinic in Jelenia Góra and we wish you further success. Feel free to contact us +48 75 645 2011
Phone:  +48 75 645 2000
e-mail: rejestracja@kcmclinic.pl