Endoscopic obesity treatment
Endoscopic gastroplasty (ESG) is the suturing of the stomach wall using a gastroscope without incising the abdominal wall. It makes it possible to effectively and safely reduce the volume of the stomach and lose excess weight.
ESG is an endoscopic procedure that does not require removal of the stomach, making intestinal anastomoses or incision of the abdominal wall. It is, therefore, safer than surgery. Usually, treatment involves a repeat endoscopy, rarely surgery. Safety is a priority for both doctors and patients.
The procedure is performed under general anaesthesia. Using an endoscope through the mouth, special sutures are placed into the stomach. After the performed procedure of stomach reduction, the accessories are removed from the body.
The procedure takes about 60-90 minutes. With the help of this method, it is possible to reduce the volume of the stomach by 60-80%. If after the procedure the results are not satisfactory, the procedure can be repeated, reducing the stomach even further.
Endoscopic sleeve gastroplasty – Apollo Overstitch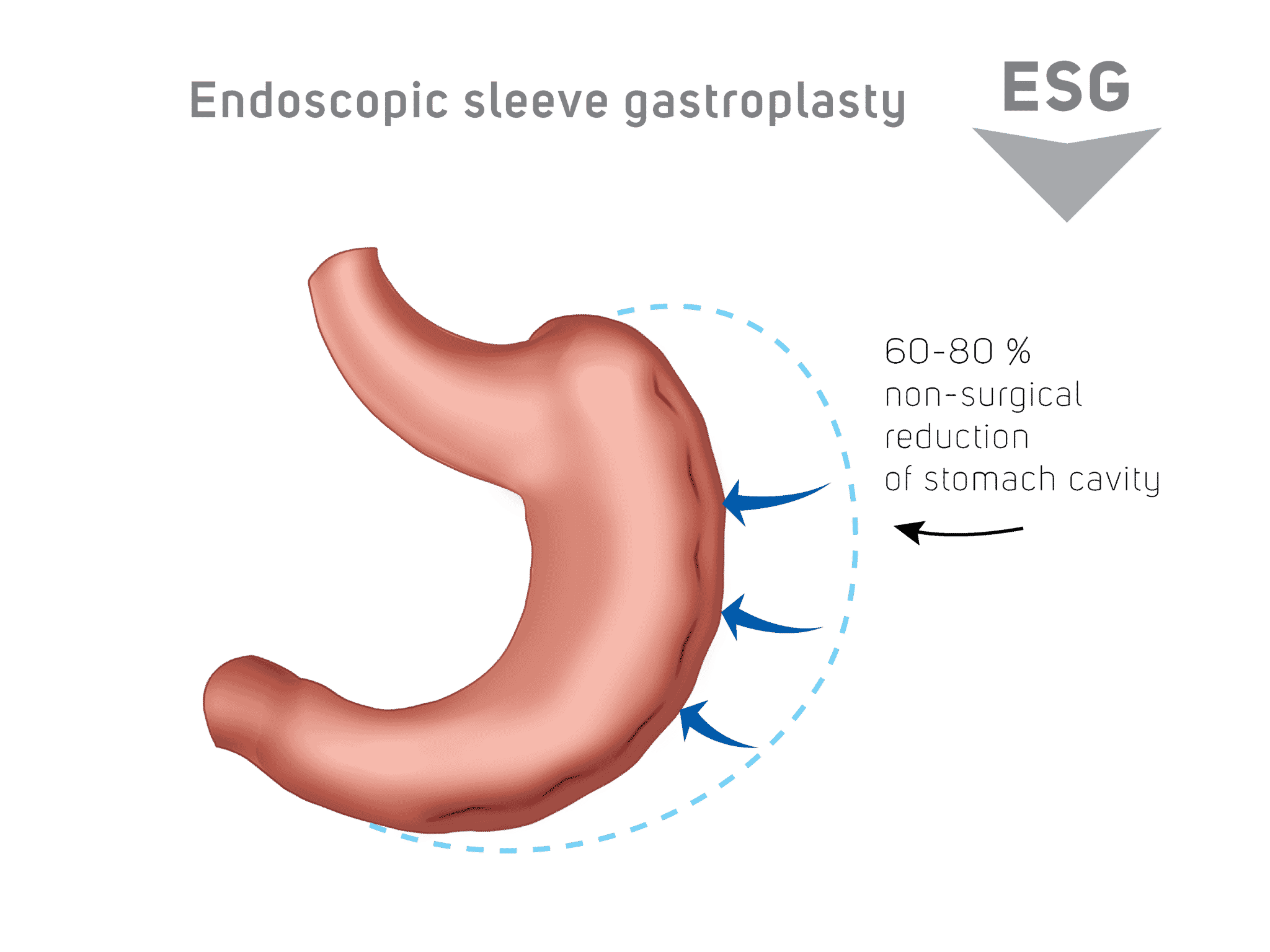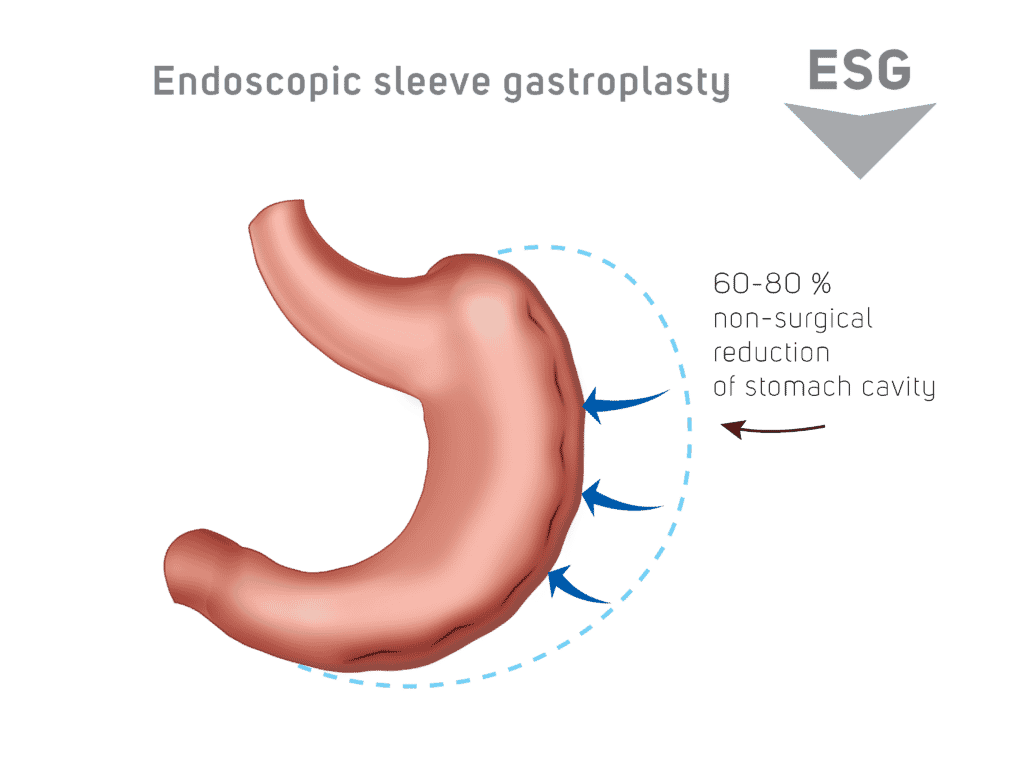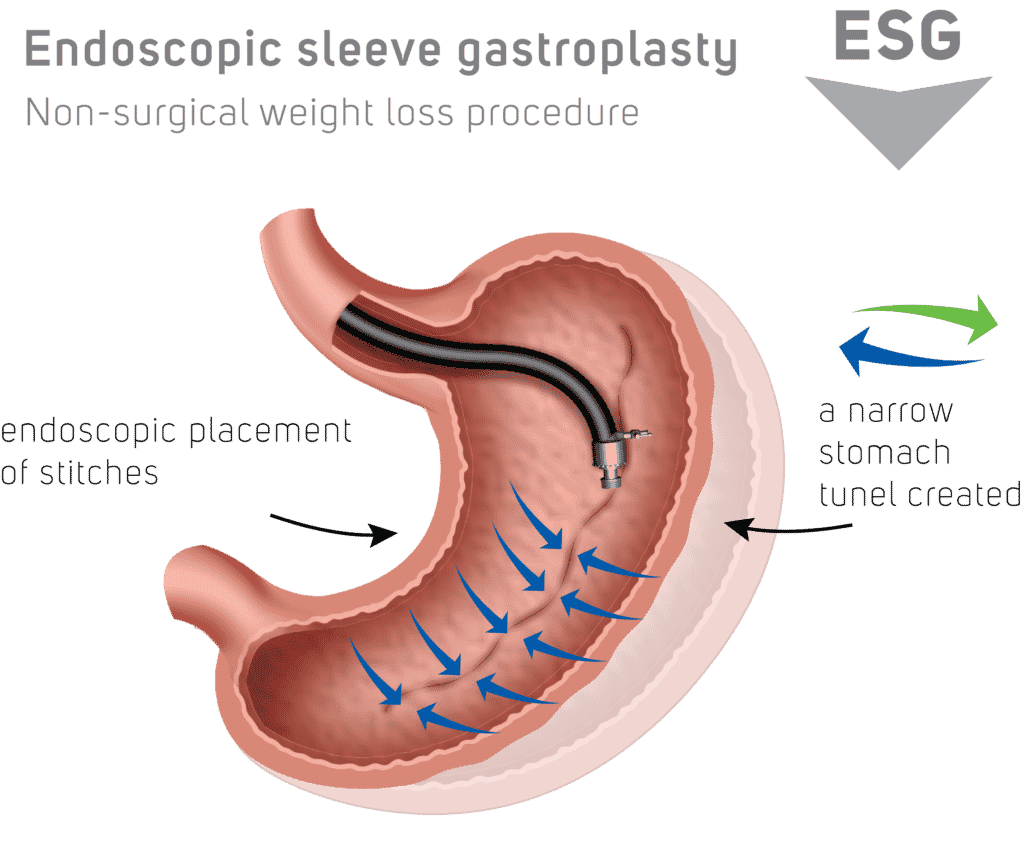 Visits, hospital procedures
OMEGA Imaging Diagnostic Center