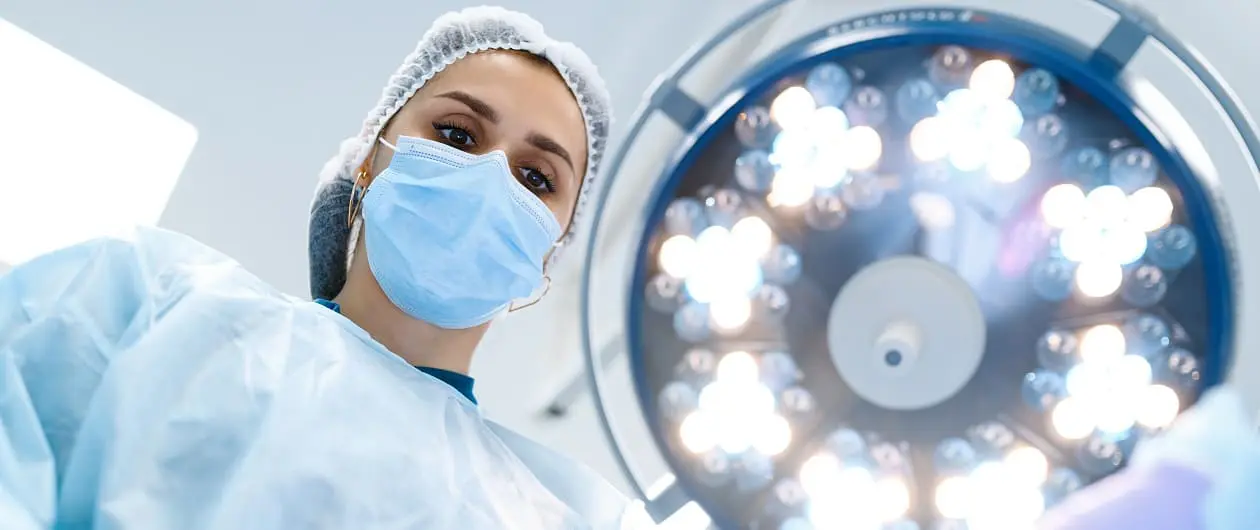 Obesity is a chronic disease and one of the greatest health challenges of modern society. Despite the awareness of the negative impact of excessive body mass on a persons' health, many people are still struggling with obesity and are unable to lose weight with only dieting and physical activity.
For many obese patients, surgical treatment including the reduction of the stomach is the only effective way to fight and combat the disease. When is it necessary to undergo bariatric treatment? What qualifies a patient for such procedures?
Surgical treatment of obesity and BMI
One of the most important parameters that need to be taken into consideration while qualifying patients for surgical treatment of obesity is the BMI (body mass index, which is the ratio of a persons' mass to their height). According to the WHO (World Health Organisation), when somebody's BMI is greater than or equal to 30 kg/m2, they are obese. BMI in the range of 25-30 kg/m2 is a sign of being overweight. This index should always remain between 18.5 and 25 kg/m2. If it exceeds 35 kg/m2, a person has II class obesity, and BMI over 40 kg/m2 indicates severe (morbid) obesity.
However, it should be pointed out, that BMI calculations may be different for men and women due to the naturally higher proportion of body fat in women. The BMI calculation is therefore not the only element that determines if a person is qualified for surgical treatment of obesity.
In terms of BMI, patients are referred for bariatric procedures if they are diagnosed as being  II class obese, i.e. the index has exceeded 35 kg/m2. Undergoing this kind of treatment is only possible for somebody who has made previous attempts at preventive weight reduction, but neither dieting nor physical activity has produced the desired and lasting results.
Having bariatric surgery as soon as possible reduces the risk of further weight gain and an increase in BMI. If a patient is too heavy, the procedure may prove to be too great a risk. In such cases, it is most often decided to use a gastric balloon, which induces a feeling of satiety in the stomach and allows for weight loss of several kilograms. It makes it possible to then perform the permanent surgery in the next step. The operating table available in a hospital may also put a weight limit on the patients. KCM Clinic in Jelenia Góra has a special operating table for obese people with a body mass of up to 300 kg.
Medical indications for surgical treatment of obesity
A patient with a BMI below 35 whose obesity is associated with other diseases may be a candidate for bariatric surgery. Comorbidities combined with excess body mass often pose a threat to a person's life.
Accompanying diseases that accelerate the qualification for surgical treatment of obesity are:
Hypertension,

Cardiovascular disorders,

Degenerative joint disease caused by excessive weight,

Type 2 diabetes, which is often directly caused by obesity.
An important aspect of the surgical treatment of obesity concerning comorbidities is that the treatment of these diseases is more difficult when the patient is overweight. Excess body mass has a direct impact on the performance of many internal organs, as well as on the entire skeletal system. If a patient is too heavy, it may not be possible to perform such procedures as surgery on the hip and knee joints, surgery to remove varicose veins, or surgery on internal organs. Furthermore, obesity is a contraindication to neurosurgery and certain gynecological procedures.
Achieving a reduction in adipose tissue and body weight through surgical treatment is a chance for an improvement in overall health and, as a result, longer and happier life for many patients. It is worth mentioning that undergoing bariatric surgery requires patients to make permanent lifestyle and dietary changes. Reducing the food intake and meal portions, eating good quality nutrients, and remembering about frequent physical activity makes it possible for them to keep thriving for long years after the initial procedure.
Psychological disorders and other causes of obesity
Apart from an unhealthy diet, physical inactivity, consumption of high-calorie and heavily processed foods, and metabolic and hormonal problems, obesity may also entail psychological issues. The latter may have an impact on the eating habits of the person suffering from obesity. They might also impose on their attitude towards food, which means that, in their case, surgery would probably be ineffective.
The qualification process for bariatric treatment always involves psychologists and dieticians who, together with the bariatrician and the patient, consider all the possibilities, causes and consequences of obesity and choose the treatment path that leads to the best result. The patient must be physically and mentally prepared for the changes in their daily lifestyle and diet that occur after surgery. It usually requires psychological therapy before and after the operation.
Visits, hospital procedures
OMEGA Imaging Diagnostic Center