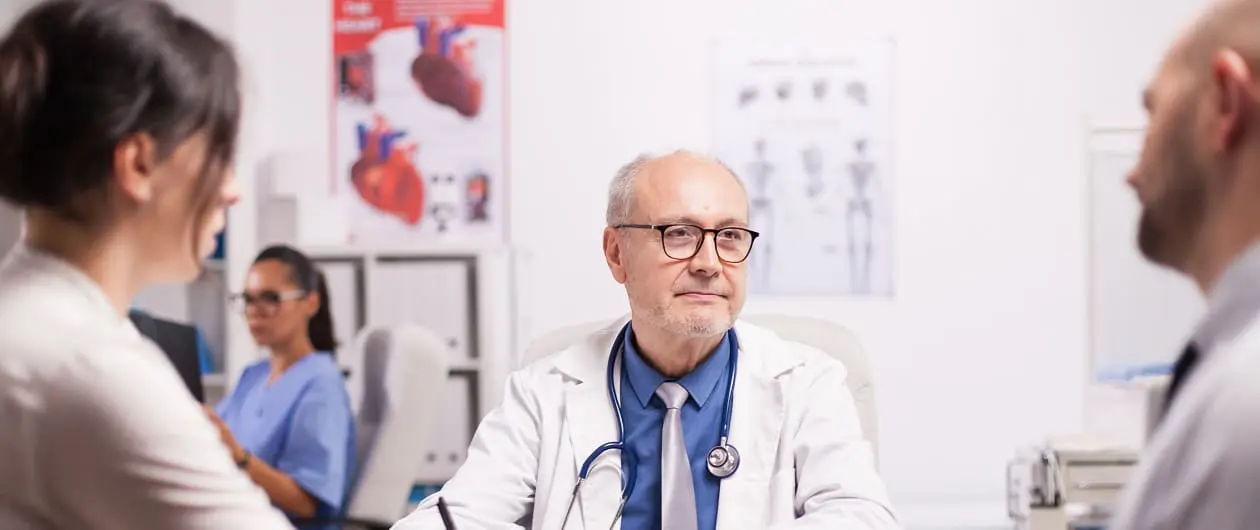 For many people who suffer from obesity, bariatric surgery offers the only way to regain control over their bodies and lose excessive weight. Each of the different surgery types performed as part of the obesity treatment involves certain dietary restrictions for the patient. After the operation, he needs to change his attitude towards food. It also needs to be noted that every surgical procedure comes with a risk of complications, and bariatric operations are not exceptions.
What adverse reactions may occur after bariatric surgery? Are there any recommendations that should be followed during and after treatment?
The most common and possible complications after bariatric surgery
The use of laparoscopic method during sleeve gastrectomy, gastric bypass or mini gastric bypass surgeries minimizes the risk associated with the operation. However, it should still be taken into consideration that these are invasive procedures that completely change the shape and functioning of the digestive tract, and thus they require utmost care not to infringe on any internal organs.
Among the most common perioperative complications are a general malaise in the patient associated with nausea, occasional vomiting and possible chest pain. These symptoms are related to the fact, that the body has to adapt to the "new" digestive system and the patient needs to change his attitude towards food. Eating products that are inappropriate for people who have undergone bariatric surgery, consuming too large portions or not chewing properly can lead to an overload of the digestive system and cause unpleasant symptoms.
A common complication, occurring in up to 10% of people in the postoperative period, is the development of gallstones due to rapid weight loss. In some cases, it might be necessary to remove the patients' gallbladder.
Complications depending on the type of bariatric surgery
If an adjustable gastric band is chosen, a long time after the operation (up to 15 years), all people experience the need to remove it due to its abnormal movement, infection or widening of the oesophagus. This is the main reason, why gastric band surgery has been replaced by sleeve (cuff) gastrectomy.
In the case of operations that require making new connections in the gastrointestinal tract, called anastomoses, the most serious complication that may occur is suture line leak. In case of this issue, a second operation and prolonged hospital treatment is necessary. The incisions have to heal, and the stomach wall has to strengthen for the patient to regain his wellbeing.
In the first hours after bariatric surgery, slight bleeding into the peritoneal cavity may occur, followed by gastric stenosis and gastro-oesophageal reflux. An additional category of complications for operations involving gastric bypass are problems related to nutritional deficiencies and abdominal hernias.
What recommendations should be followed after bariatric surgery?
When making a decision to undergo bariatric surgery, the patient has to take into consideration that the body needs a certain amount of time to return to "normal functioning", and that many of the lifestyle changes made immediately after surgery will remain with him for the rest of his life. The most important postoperative recommendations, which aim at eliminating the risk of certain complications, include adherence to a strict diet and supplementation of vitamins and minerals.
Certain restrictions may also apply to physical activity, which is introduced gradually after the surgery in order to reduce the risk of serious complications and internal bleeding.
Detailed dietary recommendations for patients after bariatric surgery depend on the type of surgery that the patient underwent. It is necessary to work with a dietician, who prescribes an optimal diet and supplementation plan for each individual case.
Usually, in the first weeks after the operation the patient is led gradually through the stages of food introduction, starting with wholesome liquid meals, through pap, all the way to the first finely ground meat and other nourishing meals in low quantities. 
After sleeve gastrectomy or gastric bypass (or mini gastric bypass) surgery, the patient is able to take in up to 50-80 ml of food at a time. For most obese people, it is a drastic decrease compared to their previous diet. Adapting to such recommendation might be a challenge, but it is necessary in order to lose weight and stay healthy. That is why even before surgery, the patient works with a dietician, gradually adapting to the new diet and building healthy habits that he should follow in his daily life.
Visits, hospital procedures
OMEGA Imaging Diagnostic Center