Aleksandra Łuniewska, MD, answers some of the most frequently asked questions about mummy makeover, an umbrella term that comprises a series of cosmetic procedures designed to address common issues faced by women who had one or more pregnancies or breastfed.
Get in touch anytime if you'd like to know more about mummy makeover or if you want to plan your visit to KCM Clinic.
Dr. Łuniewska is one of KCM Clinic's experienced plastic surgeons. She is a member of the Polish Society of Plastic, Reconstructive and Aesthetic Surgery and has completed internships at prestigious European clinics, gaining experience from world authorities in the field of plastic surgery.
Dr. Łuniewska, thank you for taking the time to answer some questions. First of all, why have a mummy makeover?
"Changes in a woman's body after pregnancy can be profound. This is why many women decide to get cosmetic surgery to improve the physical changes that follow pregnancy and breastfeeding. We've seen many women undergo different procedures and get their self-confidence boosted. The moniker 'mummy makeover' is just a nickname; there are different procedures that can be performed and they largely depend on the patient's wishes and needs."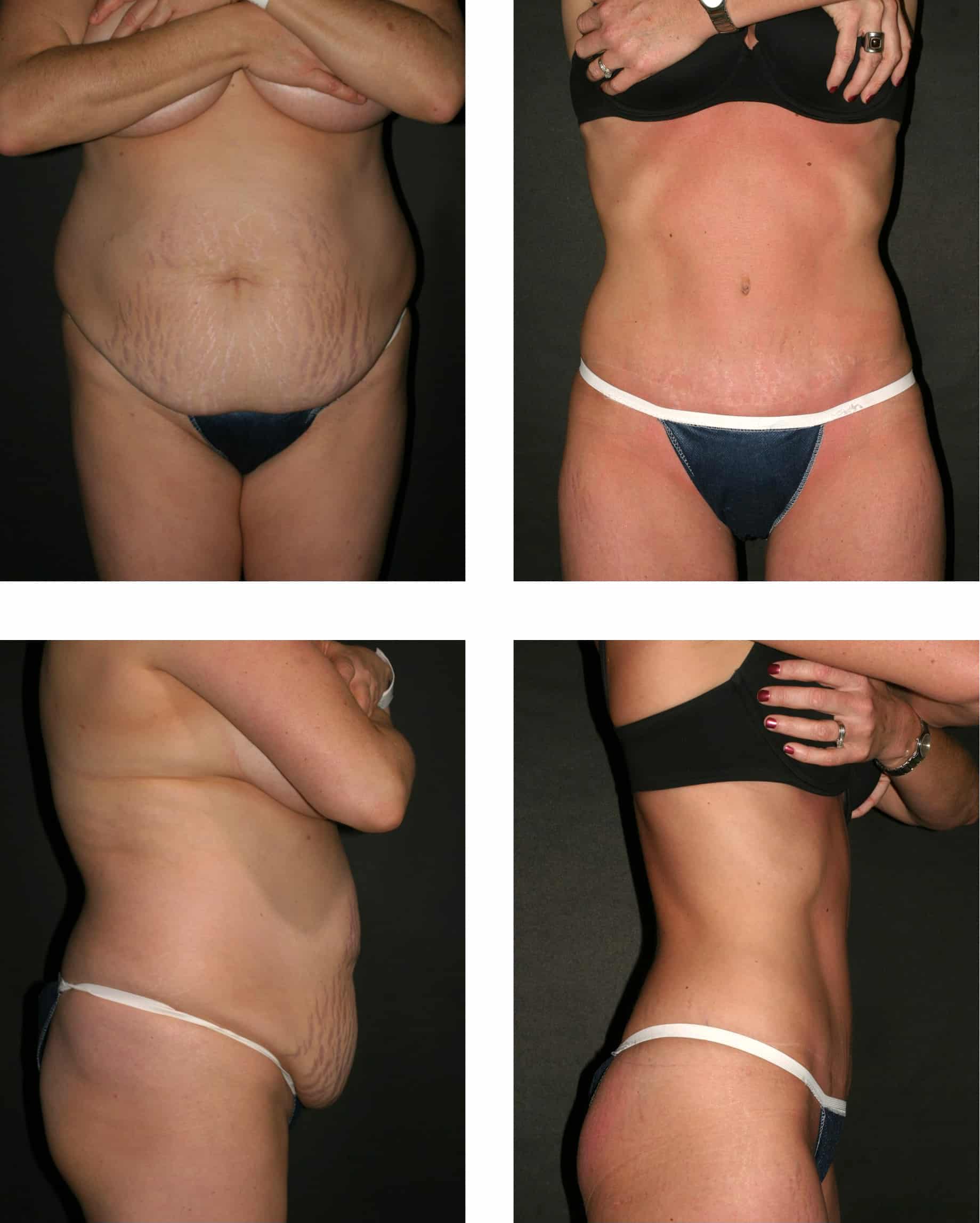 What are the procedures included in a mummy makeover?
"We can advise patients on what body contouring procedures can help. Typically, women ask us to reshape or redefine the contours of their breasts, abdomen or hips.
Patients can opt for a breast augmentation with breast implants to reshape and redefine their breasts or a breast reduction to size them down. Breastfeeding can cause breasts to lose volume, sag, or look slightly different from one another. If patients want to get breast implants, we can advise them on different sizes and shapes that can help enhance their looks. With a breast reduction, the aim is to remove fat, skin and glandular tissue. This will help achieve an improved, more proportionate look.
Another popular breast procedure during a mummy makeover is breast lift surgery, which can be combined with a breast reduction. Patients typically want to improve the appearance of their breasts following breastfeeding, as they might sag or lose elasticity. With this procedure, we can trim any excess skin and reposition the breasts as desired.
Other mummy makeover procedures are tummy tucks and liposuction, which can improve the patient's midsection by removing fat or sagging skin.
This is just an overview of the procedures that patients can undergo with a mummy makeover. We always listen to our patients' needs and desires to plan the procedures accordingly."
Who's a good candidate for a mummy makeover?
"In order to assess whether a patient is an ideal candidate, we need to examine their medical record carefully. This is why patients should expect us to ask a few questions about their overall health when they get in touch with us. As a rule of thumb, a mummy makeover is recommended to women who have given birth at least six months prior surgery and who are close to their ideal weight. This means 4 to 9 kg within their ideal weight. Generally speaking, women looking to undergo a mummy makeover should be in good health, have no underlying conditions that might pose a health risk during or after the procedure and should be non-smokers. Smoke is detrimental for wound healing and can hinder recovery or surgery. This is why we always ask patients to quit smoking at least 4 weeks before the surgery takes place. This might also be a great opportunity to quit smoking once and for all!"
What do you recommend to a woman who would like to get a mummy makeover?
"Getting surgery can be daunting and we understand that. First of all, the most important thing is to consult a medical professional and discuss what you want to achieve. A mummy makeover doesn't have a one-size-fits-all modus operandi, it really comes down to what a patient desires and needs. It's our job to advise you on the best course of action and, based on our experience, what procedure we think would best work in your case."
How do you prepare for a mummy makeover?
"Pre-op guidelines and recommendations depend largely on what procedures the patient is undergoing. We always advise our patients to follow our tips and guidelines carefully to ensure a successful surgery and recovery. Typically, we check the patient's medical record and ask them to adjust or stop taking some of the medications they are taking regularly, like aspirin, anti-inflammatory drugs or herbal supplements."
What's recovery like after a mummy makeover?
"Again, this will depend on the procedures performed. Combining two procedures at the same time, for example, will most likely need a longer recovery. Moreover, each body reacts differently and each patient heals at their own time. We will inform each patient about what post-op guidelines they should follow and we will be in touch after they leave KCM Clinic to keep tabs on their recovery."
What are the risks related to a mummy makeover procedure?
"A mummy makeover includes a series of surgical procedures, so patients should be aware that there are risks and complications – just like any other surgery. We will go through the risks of a mummy makeover with each patient. Generally speaking, they include bleeding, infection or haematomas; if the patient had breast surgery, they could also have loss of nipple sensitivity, inability to breastfeed, rupture of implants, capsular contracture, scarring, fat necrosis, asymmetries, or persistent pain. We always recommend our patients to strictly follow all pre- and post-op guidelines to ensure a successful recovery.
Of course, these risks can be minimised by consulting only experienced and professional plastic surgeons with a proven record of successful procedures and satisfied patients."
If you'd like more information on mummy makeover or would like to talk to one of our patient coordinators, fill out this form and we'll get back to you as soon as possible.
Visits, hospital procedures
OMEGA Imaging Diagnostic Center