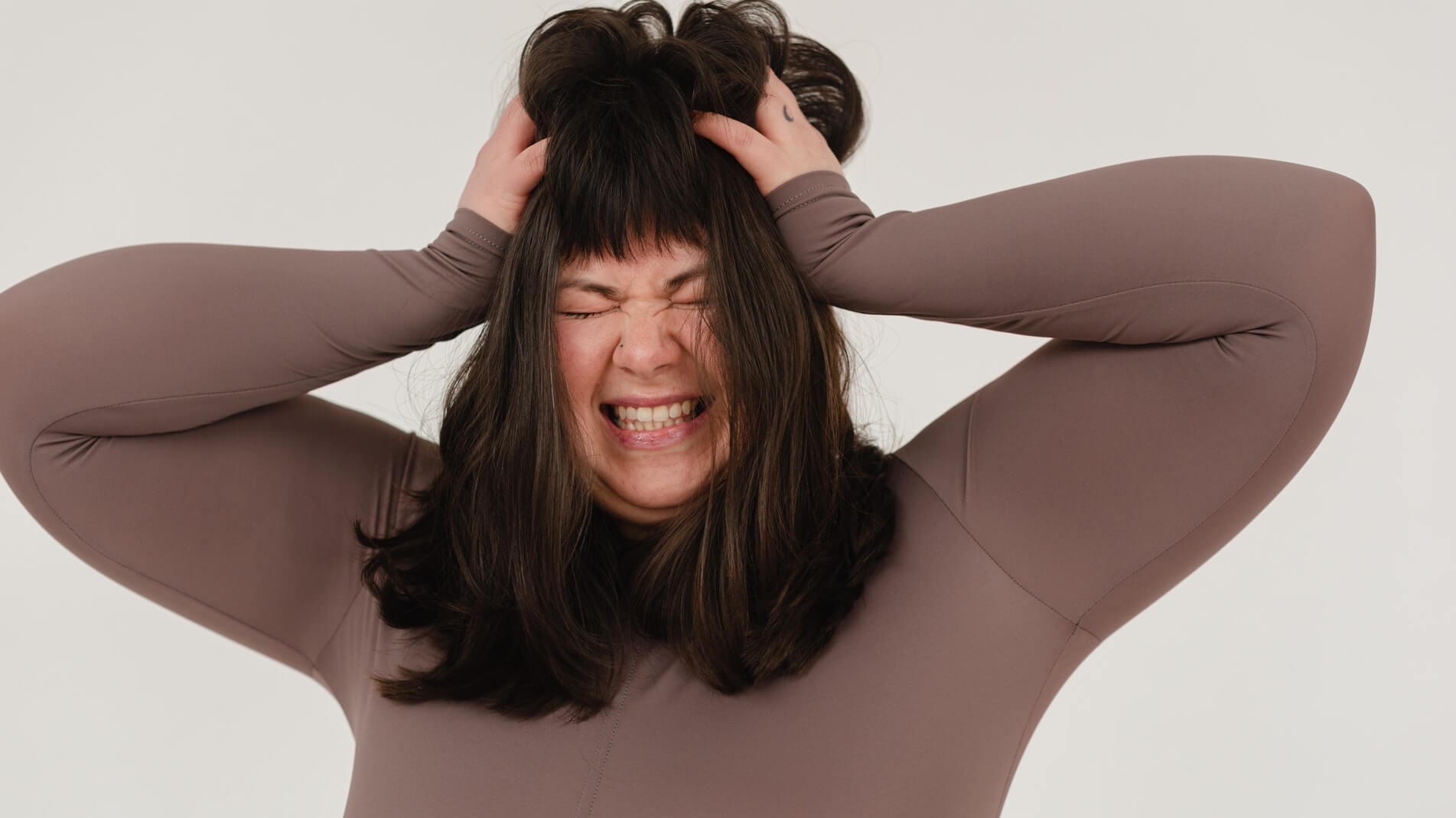 Aside from the very obvious ramifications of obesity on your physical health, appearance, activity level, etc., it also has a codetermined relationship with mental health. This means that obesity leads to an increase in a wide range of mental illnesses, while, at the same time, mental illnesses also often lead to obesity.
Obesity is becoming more widespread in society, especially with the COVID pandemic, as it increased obesity rates substantially across the developed world. And a substantial number of people who can't lose weight through natural means of dieting and exercise are resorting to weight-loss surgeries.
The most effective weight loss surgery out there for obese people is bariatric surgery, but as obesity also has mental health dimensions and bariatric surgery is major surgery with a substantial recovery time that transforms the body of the patient, it has become standard in the industry to require a psych eval to make sure the patient is mentally prepared for the surgery.
In this article, we'll go over what the psych eval will involve, what disqualifies a patient from undergoing surgery, and all other information necessary to learn how to pass a pre-bariatric surgery psychological evaluation.
What is the Aim of Psychological Evaluation for Bariatric Surgery?
Although a psych eval has become standard (and in some countries, required by law) before bariatric surgery, there's still no accepted standard regarding the substance of the psych eval. This means it varies substantially from one clinic to another, but you can predict how the psychological evaluation will be carried out if you learn what's its purposes specifically: 
One of the aims of a psych eval is to pinpoint any psychosocial barriers to the surgery's success and the post-op recovery phase. For example, if you have a binge eating disorder, you might have a lot of difficulty following the strict post-op diet prescribed by the doctor, and this will cause you a lot of discomforts. 

Another of its aims is to identify whether bariatric patients will benefit from psychiatric/psychological help before they undergo the surgery. If a psychiatrist can help a patient overcome their eating disorder, for example, this will only improve the results of the surgery. 

Lastly, a psych eval aims to identify the bariatric surgery candidates that will need additional support after the surgery. This is important to ensure the vulnerable patients' mental health doesn't deteriorate post-surgery ensuring better weight loss and improved lifestyle.
Why is a Psychological Assessment Necessary Before Bariatric Surgery?
Bariatric surgery is a significant surgical procedure, and it is essential for the patient to be mentally and emotionally prepared for the adjustments it entails. A psychological assessment helps determine if a patient is ready to undergo the post weight loss lifestyle changes, such as adopting a healthy diet and engaging in regular exercise after surgery.
Additionally, it helps identify any psychological factors that may increase the risk of complications from surgery, especially for patients with a history of depression or anxiety. Moreover, the evaluation helps in developing coping skills to address the challenges of losing weight after bariatric surgery.
What Does a Pre-bariatric Surgery Psychological Evaluation Entail?
A pre-bariatric surgery psychological evaluation involves a series of carefully crafted questions to gather essential patient information, including:
Understanding of the surgical procedure and expectations after surgery.

Ability to adhere to pre and post-operative recommendations, including eating behaviors, weight history, diet, and exercise routines.

Identification of any existing or past psychiatric comorbidities that may impact the patient's response to the surgery.

Exploration of motivations for surgery, level of social support, substance use habits, socioeconomic status, conjugal satisfaction, cognitive functioning, self-esteem, and history of trauma or abuse.

Assessment of the patient's overall quality of life and any indications of suicidal ideation.
What Conditions Can Disqualify Bariatric Surgery Patients from Undergoing the Weight Loss Surgery?
A failed psych eval for bariatric surgery mostly happens due to the patient suffering from a specific disorder. If you suffer from any of the disorders below, you won't be considered viable for the surgery:
Substance abuse: substance abuse makes it harder for post-op recovery to be successful, so people who suffer from substance abuse can't qualify for the surgery. Seeking help months prior to seeking surgery will improve your chance of passing the psych eval substantially. 
Recent history of suicide attempts: the surgery can put substantial strain on you both mentally and physically, and if you've attempted suicide in recent history, you can't undergo the surgery. Again, seeking help prior to the bariatric psych evaluation and making sure you're no longer vulnerable will improve your chances. 
Having psychosis: people who have psychosis generally can't think clearly about life-changing decisions, which makes it harder for doctors to get their informed consent on such an invasive surgery. 
Being admitted to a psychiatric hospital recently: most cases of people who have been admitted to a psychiatric hospital in the last year are disqualified from taking the surgery.
Psychological Conditions You Might Suffer from After Surgery
Although weight loss surgery is safe, widely practiced, and extremely well researched, it still has side effects. For some people, they include psychological conditions/disorders. If you're already prone to the conditions below, you have to take that into account: 
Body dysmorphia: the surgery will make you lose a substantial amount of weight in a relatively short period, and this might create incongruence between your mental image of yourself and what you'll actually look like.  And although this often disappears with time, it can cause issues for some people, especially those who are already prone to body dysmorphia.
Mood disorder: there are many reasons people experience mood swings post-surgery. Just being unable to go outside or to work for two weeks might induce a temporary depressed mood in some people. Some people forget to take their daily multivitamin and mineral supplements (which are necessary for the production of mood-regulating hormones), and they experience mood swings this way. Others will suffer from mood disorders simply because they have to follow a strict diet for months. Regardless of the reason, if you're already prone to mood swings, you need to be careful. 
How to Pass a Mental Health Evaluation
If you want to pass the bariatric evaluation, there are some easy steps you can take to improve your chances: 
Make sure you read up on what the psych eval will entail: since you're already reading this article, you're on the right path. By learning the reasons for the psych eval and what it entails, you'll be less nervous and better able to respond when the time comes. 
Take care of your mental health starting today: since the biggest impediment in front of you not passing the psych eval, you should make sure you take care of your mental health right now. By learning to regulate your mood better and getting a better handle on your disorders, you'll substantially increase your chances of passing. 
Make sure you're mentally prepared and aren't nervous before the eval: as with most tests, being in the mindset and adequately preparing does influence whether you pass the test or not.
How Long will the Pre-bariatric Surgery Evaluation Take?
The pre-bariatric surgery evaluation typically takes between 45 minutes and an hour, depending on the individual patient and the surgeon's specific needs. During the evaluation, the psychologist asks questions about weight, eating habits, medical history, and psychological well-being, along with motivations for surgery and expectations for the outcome.
How Much Does a Psychological Evaluation Cost and will Insurance Cover the Cost?
The cost of a psychological evaluation before bariatric surgery varies based on location, psychologist's fees, and evaluation type. In the UK's NHS, the evaluation cost is usually covered by the patient's local area team (LAT), unless ineligible for NHS care or opting for private evaluation. To get accurate rates and coverage options, it is best to consult the surgeon or LAT.
Who Might Fail a Weight-Loss Surgery Psychological Evaluation?
In a Weight-Loss Surgery Psychological Evaluation, there's no passing or failing. The evaluation is a tool to determine if a patient is ready and suitable for weight-loss surgery and recovery. Its main aim is to improve the patient's results and identify potential challenges during their weight-loss journey.
How to Pass a Pre-Bariatric Surgery Psychological Evaluation?
The pre-bariatric surgery psychological evaluation is not an exam or quiz, but it's essential to answer all questions posed by the psychologist accurately. It is also crucial to disclose any past traumas or medical conditions honestly. By doing so, psychologists can create honest reports to ensure your mental well-being after the surgery.
Significance of A Psychological Evaluation – Pre Weight Loss Surgery
A pre-bariatric surgery psychological evaluation is crucial for several reasons:
Identifying mental health issues that could impact the patient's ability to handle the surgery and necessary lifestyle changes.

Uncovering any substance abuse problems that might increase the risk of food and substance addiction after the surgery.

Maximizing the patient's success in shedding excess body weight, achieving better health, and enhancing their quality of life.

Highlighting the patient's strengths, such as strong motivation for exercise or supportive relationships, while pinpointing areas where they may need help post-surgery, such as dealing with depression or lack of family support.

Ensuring the patient is mentally and emotionally prepared for the surgery and fully comprehends the associated risks.

Often a requirement by insurance companies before approving bariatric surgery.
What to Expect in A Psychologist Evaluation
Before a pre-weight loss surgery psychologist evaluation, it's best to be prepared. Here's what to expect:
Clinical interview: Questions about your reasons for seeking surgery, weight and dietary history, current eating behaviors, understanding of the surgery, and motivation behind it.
Paperwork: Completing forms about weight, eating habits, substance use, and other relevant information.
Confidentiality: Everything disclosed during the clinical interview remains confidential between you and the psychologist. Your doctor and surgeon will only be informed of what is pertinent to your bariatric surgery.
Assessment of psychological symptoms: Inquiring about your history of depression or 
relationship with food to ascertain the triggers for your weight gain.
Identification of potential risks: Asking about substance use to identify the risk of food and substance addiction after the surgery. Also, assessing cognitive and emotional readiness for your mental well-being during the post-operative period.
What Conditions Can Disqualify Bariatric Surgery Patients from Undergoing the Weight Loss Surgery
Several factors might disqualify bariatric surgery candidates, with specific disorders being prominent reasons for disqualification:
Substance abuse: Suffering from substance abuse can hinder post-operative recovery, making individuals ineligible for the surgery. Rehabilitation efforts before the psych evaluation can enhance eligibility.
Recent history of suicide attempts: Patients with recent suicide attempts are generally disqualified due to the strain surgery places on mental and physical health. Seeking professional assistance and emotional stability are pivotal to improving eligibility.
Psychosis: Patients with psychosis may struggle to make well-informed decisions about the surgery, hindering their ability to provide informed consent.
Recent admission to a psychiatric hospital: Recent admission suggests unresolved mental health issues that require management before considering the surgery.
Unresolved eating disorders: Patients with eating disorders like anorexia nervosa or bulimia may be disqualified. Addressing and managing these disorders are crucial for the procedure's safety and success.
Inability to commit to lifestyle changes: Bariatric surgery requires lifelong commitment to significant lifestyle changes. Patients unwilling or unable to make these adjustments may not be suitable candidates for the surgery.
Visits, hospital procedures
OMEGA Imaging Diagnostic Center