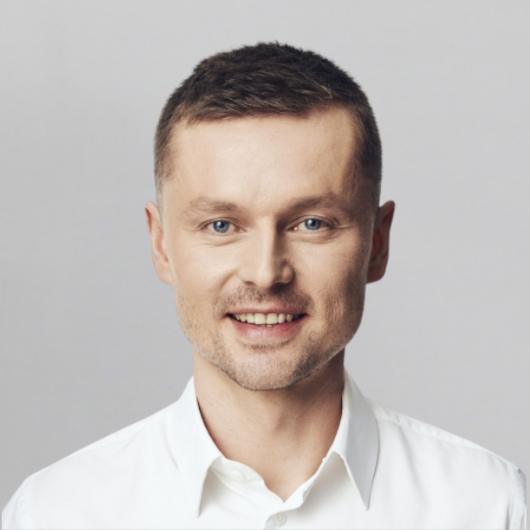 Briefly about specialization:
Dr. Paweł Bąkowski, MD, PhD is an orthopedist, specializing in the treatment of diseases and injuries of the lower limb (foot, hip, knee and ankle joint).
Special areas of interest related to the specialization:
The interests of Dr. Paweł Bąkowski, MD, PhD, focus on arthroscopic procedures, sports injuries, as well as paediatric traumatology. At work, he uses the knowledge and experience gained during courses and trainings which he regularly attends. He is a graduate of the Medical University of Karol Marcinkowski in Poznań. In 2018, he defended his doctoral dissertation on percutaneous suturing of a torn Achilles tendon, obtaining a doctorate in medical sciences.
Dr. Paweł Bąkowski, MD, PhD participates in research projects on the treatment of articular cartilage pathology, meniscal damage, knee pain, Achilles tendon injuries and collagen supplementation. He gained his professional experience working in the Orthopedic Department of the Provincial Hospital in Poznań and the Department of Pediatric Orthopedics and Traumatology of the Children's Hospital in Poznań. He is the author of numerous scientific publications (Cartilage and bone injuries in the ankle joint – overview of diagnostics and treatment; Paweł Bąkowski, Tomasz Piontek, Kinga Ciemniewska-Gorzela, Witold Dudziński, Dariusz Szkudlarczyk; Books of Rehabilitation, Orthopedics, Neurophysiology and Sport – IRONS, 9 / 2014, Prevention, treatment and rehabilitation of muscle injuries – modern rules of procedure; Jacek Jaroszewski, Paweł Bąkowski, Maciej Tabiszewski; Surgery of Movement Organs and Orthopedics Poland, 73 (6), 377-380, 2008, The impact of massage on post-exercise muscle soreness (DOMS) , swelling and range of motion; Paweł Bąkowski, Bartosz Musielak, Paweł Sip, Grzegorz Biegański; Surgery of the Musculoskeletal System and Orthopedics Poland, 73 (4), 261-265, 2008).
He is also a member of: PTOiTr (Polish Society of Orthopedics and Traumatology), PTArtro (Polish Arthroscopic Society), ESSKA (European Society of Sports Traumatology Knee Surgery and Arthroscopy).
Conditions treated:
Sports injuries
knee pain
ligament injuries
degenerative diseases
hallux valgus
Achilles tendon pain
Languages spoken:
English, Polish
Visits, hospital procedures
OMEGA Imaging Diagnostic Center