Allurion Gastric Balloons are the latest method of obesity treatment available at KCM Clinic.
What sets the Allurion Gastric Balloon apart from other gastric balloons is the fact that it is enclosed in a soluble, small capsule. Its placement requires neither hospitalization nor anesthesia. The balloon is removed through natural defecation, typically between the 14th and 16th weeks after swallowing the capsule. The method is safe and limited to a simple, fifteen-minute procedure, during which the patient swallows the capsule under the doctor's supervision.
The Allurion Gastric Balloon not only aids in weight loss (after 16 weeks of use, patients typically lose 10 to 15% of their total body weight) but also helps combat various obesity-related diseases (such as diabetes, hypertension, sleep apnea, joint inflammation, gallbladder diseases, and others).
The Allurion Gastric Balloon has transformed the lives of over 100,000 patients worldwide. In response to your needs, we present the latest offering of a non-invasive obesity treatment method based on the Allurion Gastric Balloon, now available at KCM Clinic in Jelenia Góra.
Are you looking for an effective, non-invasive solution for obesity?
Look no further!
Allurion Gastric Balloons offer numerous advantages:
No surgery, hospital stays, or anesthesia are required for placement or removal.
A discreet and modern approach to obesity treatment.
Achieve 2.5 times greater weight loss within just 16 weeks compared to diet alone.
Shed 10–15% of your total body weight within 16 weeks (an average of 13 to 15 kg).
Maintain your weight loss for up to a year with the help of a mobile app.
Experience improved metabolic parameters, including LDL, triglycerides, and HbA1c.
Trusted by over 100,000 patients from 60 countries worldwide.
Swift recovery: return to work in less than four days on average.
The Latest Scientific Research on the Use of the Allurion Gastric Balloon
Recent scientific research on the use of the Allurion Gastric Balloon has revealed very promising weight-loss results. The results of the largest study yet, which was based on a population-based study of 1,770 patients from 19 worldwide obesity clinics across Europe and the Middle East, are consistent with previous research. The method's efficiency was constant among groups of people who were overweight (BMI 30 kg/m2), in I-II class obesity (BMI 30-40 kg/m2), III class obesity (BMI > 40 kg/m2), with success rates of 13.3%, 14.4%, and 14.7% of total body weight loss, respectively.
After a four-month period, the average weight decrease was 13.5 kg. These results were similar for both men and women. The study confirmed weight loss in the range of 80–90% within the first 3–4 months of treatment. The use of digital technologies and weight monitoring helped people maintain healthier eating habits and lifestyles after the therapy ended. Patients who utilized the mobile application maintained 72% of their weight loss after a year when the gastric balloon was removed.
Only 3.6% of the 1,770 patients did not finish the treatment due to intolerance or other side effects. All observed metabolic parameters (LDL, triglycerides, and HbA1c) improved as a result of the treatment. 99.9% of patients were able to successfully swallow the capsule, with the remaining 35.9% requiring medical assistance. The vomiting of less than 1% of the empty balloons was not related to any negative health effects. In 2.9% of patients, intolerance developed, leading to endoscopic balloon removal.
These findings highlight the Allurion Gastric Balloon's remarkable safety and efficacy in achieving significant weight loss and improving metabolic health, supporting its significance as a promising treatment for losing weight.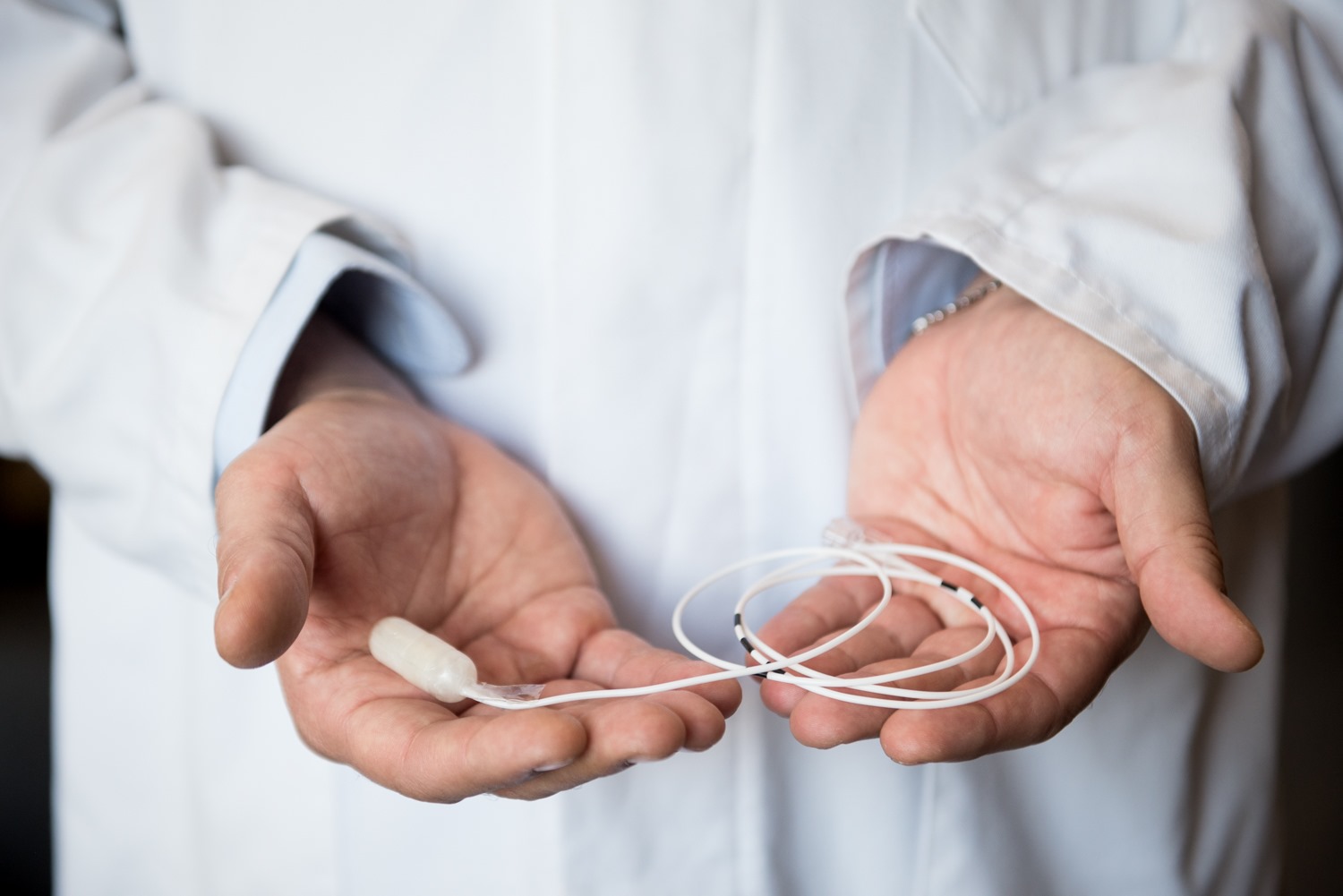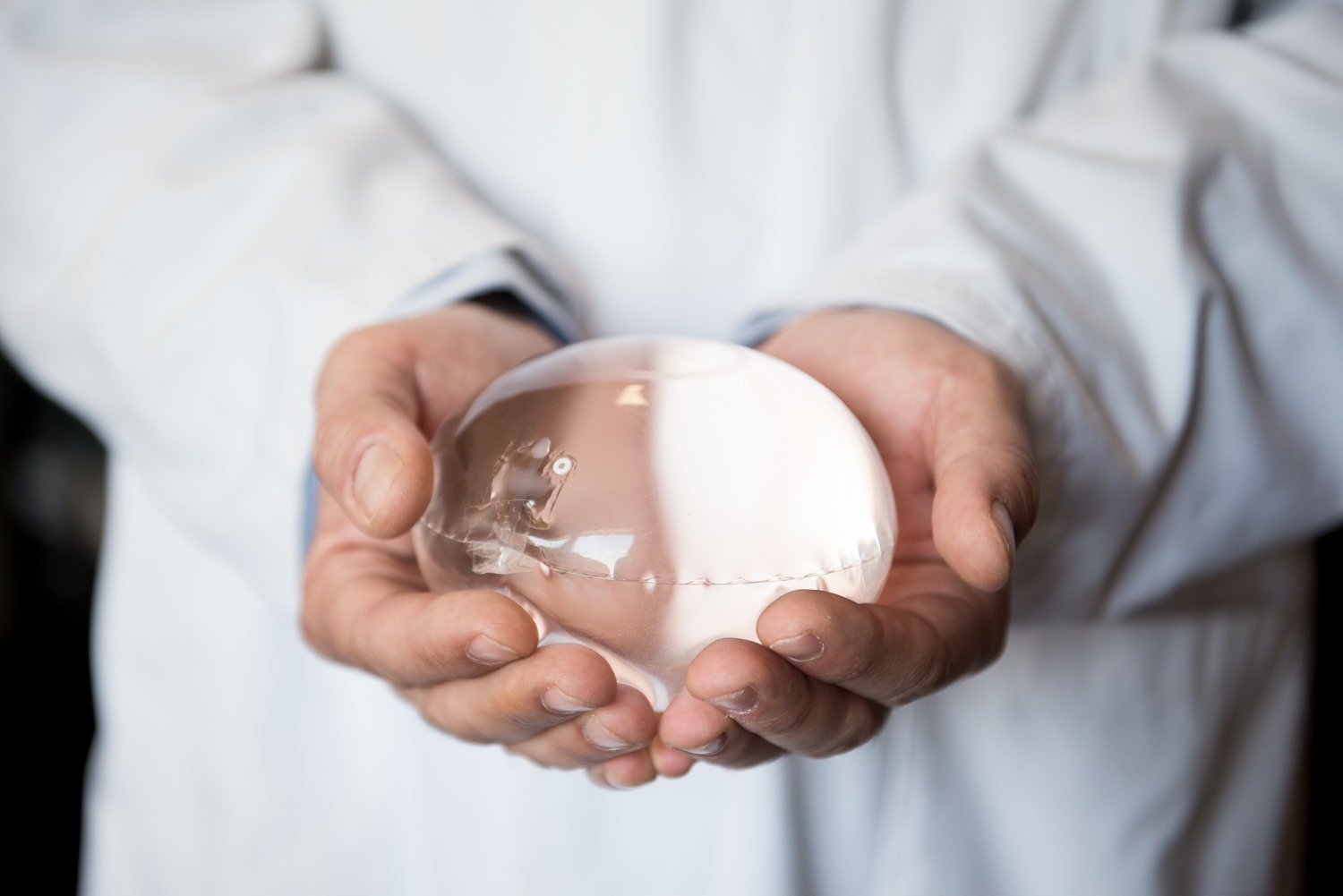 Who Can Use the Allurion Gastric Balloon?
Age ≥ 18 years
BMI ≥ 27 kg/m2

The Allurion Gastric Balloon is designed for individuals aged 18 to 70 with a BMI exceeding 27. It provides a customized solution for those who have experimented with various diets without visible results and are now seeking contemporary, alternative methods for coping with extra pounds.
This gastric balloon is recommended for individuals who wish to lose weight but want to avoid hospitalization and accompanying procedures. The Allurion Gastric Balloon is a practical, quick, and discrete method of weight loss, facilitating the development of improved eating habits. It is an excellent answer for people looking to adopt a healthier lifestyle and get a slimmer figure in a short period of time.
What Makes the Allurion Gastric Balloon Stand Out?
When considering gastric balloons, it's essential to understand why the Allurion Gastric Balloon is a superior choice:
Simplicity and Convenience: Unlike other popular gastric balloons like Orbera, Allurion doesn't require endoscopy, general anesthesia, or hospitalization. The entire process starts with swallowing a capsule containing the balloon.

Faster Recovery: With Allurion Gastric Balloon, the average time to return to work after balloon placement is under four days, significantly shorter than with other options.

Natural Removal: The balloon naturally exits the body after 14 to 16 weeks, eliminating the need for additional medical procedures.

Safety: Allurion boasts a lower rate of intolerance (2.3%) and serious adverse events, making it a safer choice.

Flexible Material: The balloon is crafted from vegan polyurethane, providing a comfortable fit as it adapts to stomach movements.
When it comes to achieving weight loss goals safely and effectively, the Allurion Gastric Balloon stands out as a reliable and patient-friendly choice.
Say goodbye to invasive procedures and hello to a simpler, more comfortable way to a healthier you!
What's the weight loss potential of the Allurion Gastric Balloon?
Expect significant results! Patients commonly shed 10 to 15% of their overall body weight during the initial 16 weeks of utilizing the Allurion Gastric Balloon. Studies confirm that this innovative approach delivers weight loss outcomes 2.5 times greater than dieting alone. Furthermore, the balloon not only aids in reducing weight but also positively influences the improvement of metabolic parameters in the body.
Is the Allurion Gastric Balloon Enough to Shed Extra Pounds, or Is a Diet Necessary?
According to research, the Allurion Gastric Balloon is a game-changer because it produces weight-loss results that are 2.5 times more effective than dieting alone. In contrast, a control group of patients who exclusively followed low-calorie diets, exercise regimens, and pharmaceutical treatments during the same timeframe failed to achieve substantial weight loss (exceeding 5%). This compelling evidence highlights the insufficiency of individual weight loss methods when compared to the transformative power of the Allurion Gastric Balloon.
The primary objective of the Allurion Gastric Balloon is to reduce stomach capacity and trigger feelings of fullness in patients. The physical presence of the balloon limits stomach space, discouraging overeating and ultimately leading to weight reduction. Moreover, the gastric balloon encourages a shift in dietary habits, making it an opportune time to consult with a dietitian. Together, you can devise a personalized nutrition plan that enhances the already impressive weight loss achieved with the balloon.
How Does the Allurion Balloon Enter the Stomach?
The process of placing the Allurion balloon in the stomach is straightforward. It begins with the patient swallowing a capsule while drinking a glass of water. Next, a doctor performs an X-ray to verify the capsule's proper position in the stomach. The balloon is equipped with a slender catheter, through which the doctor introduces a saline solution. Once inflated, the balloon occupies a volume of approximately 550 cm³ within the stomach. The doctor then swiftly removes the catheter, leaving the filled balloon in place. To ensure correct positioning, another X-ray is taken. The entire balloon placement procedure is completed in a matter of minutes and is conducted in an outpatient setting for your convenience.
Can Swallowing the Capsule Be Challenging?
For most patients, swallowing the capsule is a straightforward process. However, in the rare instance of any difficulties, the doctor has access to a specialized tool that can provide support and facilitate the smooth ingestion of the capsule into the esophagus. It's important to note that the entire balloon placement procedure is painless and completed in just a matter of minutes.
Are There Any Recommendations After Swallowing the Capsule?
Patients can return home on the same day the balloon is placed. During the initial days following the procedure, it's advisable to allow your body some rest, as you may experience mild symptoms like nausea, vomiting, or stomach discomfort. The doctor will prescribe anti-nausea and antispasmodic drugs to deal with these symptoms. They typically disappear within 3–4 days. The average time it takes to resume work is less than four days.
It's crucial to stay well-hydrated throughout the entire treatment duration, with a minimum of 1.5 liters of water daily. Choose a liquid diet for the first two to three days, then light meals for the following week. After this time, you can slowly start eating solid foods. It's important to completely eliminate alcohol from your diet and steer clear of heavy, sugary meals.
Most importantly, after the balloon implantation, you can easily return to your home and daily activities.
How Is the Allurion Gastric Balloon Removed?
After around 16 weeks of usage, the balloon opens up, releasing its contents into the stomach. The fluid and residual balloon components are naturally expelled through the gastrointestinal tract during regular bowel movements. The balloon's valve is designed to open for a specific duration, enabling it to be removed from the body on its own, leaving no residue in the stomach. Patients complete their treatment at home, eliminating the need to see a doctor.
Is Medical Assistance Needed for Balloon Removal?
In extremely uncommon cases, medical intervention may be required during the balloon removal process, typically involving the use of an endoscope.
How Does Weight Loss Work with the Allurion Gastric Balloon Method?
The Allurion Gastric Balloon method is designed to facilitate weight loss effectively. The balloon occupies a space of 550 cm³ within the stomach. By reducing feelings of hunger and slowing down the movement of food, the balloon helps patients experience a faster sense of fullness. This, in turn, leads to a decrease in food intake and the establishment of a routine of consuming smaller portions.
The Allurion Program
Throughout your treatment journey, KCM Clinic offers the Allurion Program, a comprehensive support system. As part of this program, patients can access a monitoring device that tracks essential parameters like body fat percentage, muscle mass, and BMI. This device is seamlessly integrated with a mobile application that not only monitors your therapy progress but also enables direct communication with our medical team.
In addition, you'll receive a fitness tracker watch that diligently counts your steps and records your workouts. These devices serve as motivational tools and continue to monitor your progress even after your treatment has concluded. With the Allurion Program, your path to a healthier you is fully supported and tracked every step of the way.
Are There Any Restrictions on Using the Allurion Gastric Balloon?
The Allurion Gastric Balloon is a safe and non-invasive method, but there are specific contraindications that may impact its suitability for certain individuals.
Key contraindications include:
Pregnancy
Previous surgeries in the upper gastrointestinal tract
Lung or heart diseases
Chronic liver or kidney diseases
Swallowing difficulties
Allergy to polyurethane
Age below 18 or above 70
Previous bariatric surgeries
Chronic use of anti-inflammatory drugs, corticosteroids, or anticoagulants
Substance abuse or alcohol addiction
During the qualification visit, the doctor will conduct a thorough assessment, including a detailed interview and necessary tests. If you have any questions or concerns regarding contraindications related to the Allurion Gastric Balloon, the doctor will provide guidance and address your inquiries. Additionally, qualification visits can also be conducted via online consultations for your convenience.
Are There Any Activities Patients Should Avoid in Their Daily Lives?
Patients are encouraged to avoid physical activities in their daily lives that pose a risk of abdominal injury, such as combat sports. However, all other forms of physical activity are highly recommended for individuals dealing with overweight or obesity. During the initial stages of treatment, it's important to gradually introduce physical activity into your routine, considering activities like leisurely walks or swimming sessions. Physical activity not only facilitates faster weight reduction but also offers numerous additional benefits, including muscle strengthening, improved well-being, enhanced skin health, and better brain function. It's essential for patients to select a physical activity they enjoy that supports the weight loss process. Regular training, excluding combat sports, is essential for success.
What Is the Duration of Allurion Gastric Balloon Treatment?
The Allurion Gastric Balloon is placed in the stomach for a duration of 14–16 weeks. The balloon is completely released from the body at the end of this period. During this treatment phase, patients typically experience a significant weight loss of 10–15% of their initial body weight. Remarkably, many individuals continue to see positive weight reduction outcomes even after completing the treatment.
Is This a One-Time Procedure, or Can the Balloon Be Used Multiple Times?
Certainly, the balloon can be placed multiple times. The non-invasive nature of this method allows for its repeated use as a treatment option for addressing overweight and obesity. However, it's worth noting that for individuals with substantial excess weight, the KCM Clinic provides a range of other effective treatment options.
Is This a One-Time Procedure, or Can the Balloon Be Used Multiple Times?
Certainly, the balloon can be placed multiple times. Because this type of treatment is non-invasive, it can be used repeatedly as a therapy option for overweight and obesity. However, it's important to keep in mind that the KCM Clinic offers a variety of other effective treatment methods.
Can Allurion Gastric Balloon Treatment Be Paired with Weight Loss Medications?
Yes, research findings suggest that there are no contraindications to implementing a combined therapy approach that incorporates the Allurion Gastric Balloon method for managing overweight and obesity along with the use of weight loss medications.
Is There a Risk of Weight Regain After Treatment?
It's a well-established fact that the Allurion Gastric Balloon method for managing overweight and obesity has successfully assisted over 100,000 patients worldwide. While the therapy delivers results in weight reduction, maintaining those results over the long term depends on the patient's commitment to adopting permanent, healthy dietary habits and incorporating regular physical activity through consistent exercise routines. The use of a gastric balloon can surely help with excess weight loss, but long-term results will depend on the patient's motivation and lifestyle choices. The Allurion Program offers valuable support during and after treatment, including devices like a scale, a mobile application, and a smartwatch, empowering patients to proactively manage their weight.
Starting Your Journey with the Allurion Gastric Balloon Weight Loss Method
The initial step when considering the Allurion Gastric Balloon weight loss treatment is to sign up for an online consultation with a healthcare professional. During this consultation, the doctor will thoroughly explain the preparation process and the necessary tests for determining your eligibility for the treatment.
Bibliography:
lenca, R., Al Jarallah, M., Caballero, A. et al. The Procedureless Elipse Gastric Balloon Program: Multicenter Experience in 1770 Consecutive Patients. OBES SURG 30, 3354–3362 (2020). https://pubmed.ncbi.nlm.nih.gov/32279182/
Jense MTF, Palm-Meinders IH, Sanders B, Boerma EG, Greve JWM. The Swallowable Intragastric Balloon Combined with Lifestyle Coaching: Short-Term Results of a Safe and Effective Weight Loss Treatment for People Living with Overweight and Obesity. Obes Surg. 2023 Jun;33(6):1668-1675. https://pubmed.ncbi.nlm.nih.gov/37012502/
Netography:
Visits, hospital procedures
OMEGA Imaging Diagnostic Center