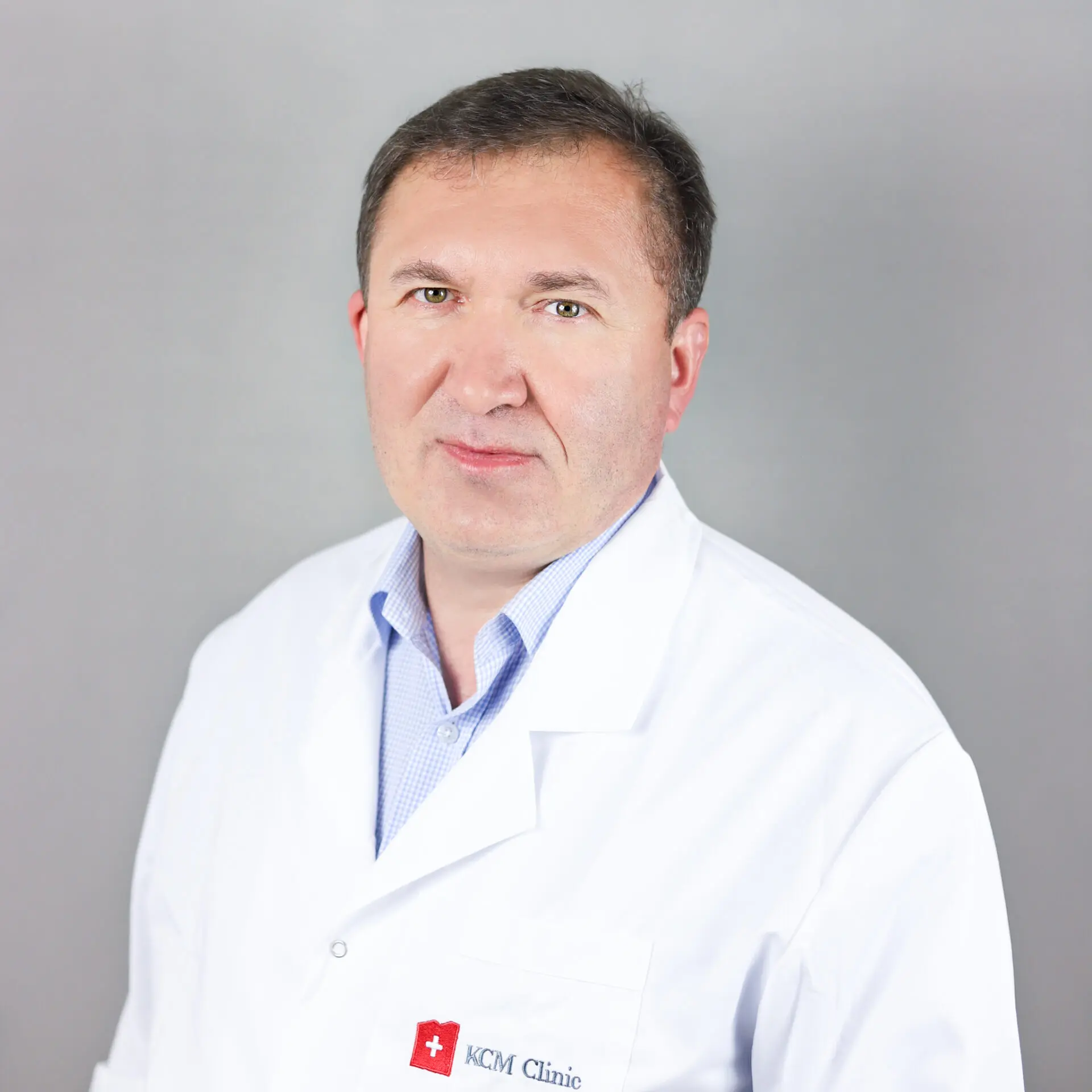 Lek. med. Jarosław Dawiskiba
Lek. med. Jarosław Dawiskiba is a specialist in orthopedics and traumatology of the musculoskeletal system.
As part of the outpatient clinic, he provides specialist consultations and is the operator of the KCM Clinic's Orthopedics and Traumatology Department. He specializes in arthroscopic procedures with particular emphasis on the knee and shoulder joints. He also performs highly specialized surgical procedures of diagnostic and surgical video-arthroscopy of the knee joint, as well as post-traumatic reconstruction of the cruciate ligaments with titanium and bio-absorbable implants.
knee pain
fractures
tennis elbow
shoulder pain
hip pain
arthritis
Carpal tunnel syndrome
injuries
degenerative diseases
calcaneal spur
Visits, hospital procedures
OMEGA Imaging Diagnostic Center